Rent the perfect boat, speedboat, catamaram or yacht for your day tour in the Bacuit archipelago.
247 total views, 1 views today
Explore our yacht for rent in El Nido Palawan. Sail to Linapacan, San Vicente or Bacuit Archipelago onboard our boats for charter in El Nido. Whether you are looking for a boat day tour in El Nido or Nacpan beach, or you are interested in a multiple day yacht charter to Coron or any other destination, we have the boat rental that you need. Discover our selection of motor yachts, catamarans, sailboats, or speedboats to provide you with an unforgettable experience within the Bacuit Archipelago. You can also rent a yacht from the Ayala resorts such as Pangulasian, Lagen or Miniloc. Contact us to arrange the private boat transfer to your luxury island resort. Set sail for the Linapacan remote Islands and enjoy a perfect yachting vacation far from mass tourism. You may enjoy flawless logistics and discreet service onboard our luxury yachts and sailboats in El Nido, a reference in yacht rental and leisure at sea tailor-made in South East Asia. In the Philippines, a new era of private yacht tourism has begun. To cruise to Palawan, the Visayas, Boracay or any other destination of your choice, our LXV crews will be delighted to welcome you to the Philippines.
Best Yachts For Rent in El Nido
Discover our top Yacht Rental in El Nido, day tour experiences and packages on The Luxe Guide.
Luxury Level: ★★★★★

Welcome to Sunreef 60, the luxurious catamaran available for charter in El Nido. With plenty of space for up to 12 guests, this is the perfect vessel for a day tour, charter, or cruise. Enjoy the beautiful views of the Philippines from the comfort of the Sunreef 60, with all the luxury amenities you could want. Book your charter today!
THE LUXE GUIDE EXTRA: No Discount
YACHT RENTAL IDEAS EL NIDO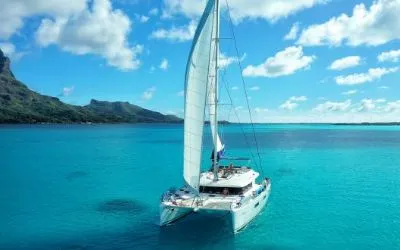 Enjoy a luxury yacht charter in El Nido and rent a boat for your yachting vacations in Palawan. Explore the North of Palawan for unforgettable vacations.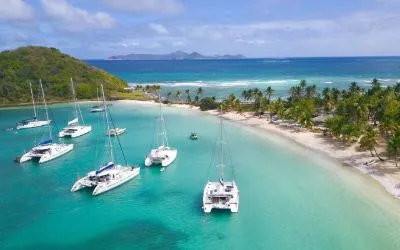 Enjoy a perfect boat day tour in El Nido and cruise toward the Bacuit archipelago. Choose a private yacht, a speedboat, or a Bangka for rent.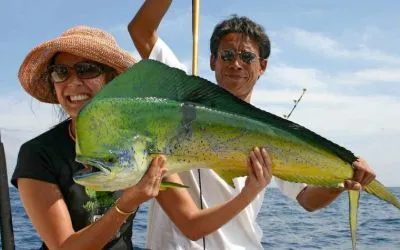 Rent a fishing boat in El Nido with professional fishermen and try to catch a Lapu-Lapu or a Maya-Maya for your fresh and scrumptious seafood dinner.
TYPES OF WATERCRAFTS FOR RENT EL NIDO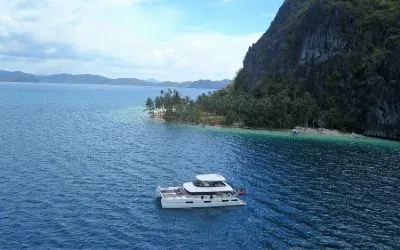 MOTORYACHT FOR RENT EL NIDO
Explore our luxury yachts for rent in El Nido. Experience the most luxurious motor yacht charters in Palawan with LXV and enjoy the yacht rental experience of your dreams. 
CATAMARAN FOR RENT EL NIDO
Renting a catamaran in El Nido is one of the best ways to cruise around Palawan. Enjoy the perfect yachting experience and enjoy a day tour or a yacht charter in El Nido. 
SAILBOAT FOR RENT EL NIDO
Rent a sailboat in Palawan and set sail to remote islands and beautiful reefs. Cruise around private coves and explore the Linapacan Islands.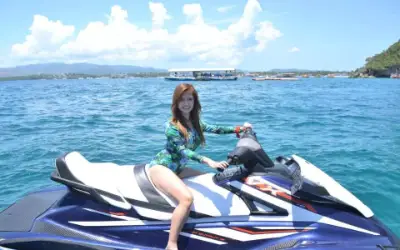 JETSKIS FOR RENT El NIDO
Rent a water scooter in El Nido and explore the Bacuit archipelago.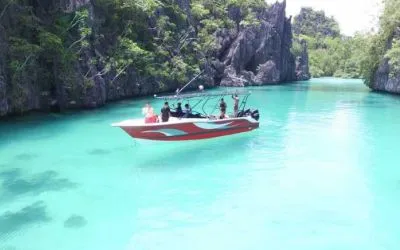 SPEEDBOAT FOR RENT EL NIDO
Rent a speedboat in El Nido and enjoy fast transfers from your hotel to your desired destination in Palawan. Our speedboat rentals are also available for day tours and island hopping.
BEST CRUISING DESTINATIONS AROUND BOHOL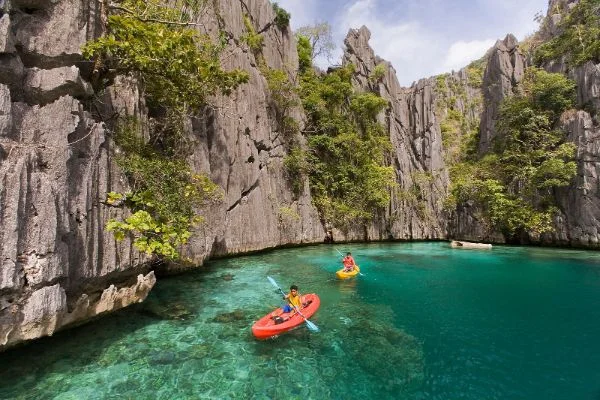 El Nido to Coron Yacht Cruise
Located across the north of Palawan, get a chance to visit Coron and Busuanga, the perfect destinations to start your sailing vacations with our yacht rentals. When you visit Busuanga near Paradise Island Resort, explore Apo Reef and experience diving with the dugongs.
In the South, cruise around Baracuda and Kalayaan Lakes, two of the best snorkeling spots in Palawan. Hire our boat rentals and witness amazing wrecks as you travel across diverse, beautiful white sand islands.
Linapacan, one of the most remote places in the Philippines, contains amazing and breathtaking islands and reefs in Palawan. This secluded tourist destination is the perfect spot to unwind and relax when you desire to escape from the city.
Our chartered yacht rentals to Linapacan take at least three days, starting from Coron to El Nido. Take a tour to Linapacan, one of the few Philippine destinations that are only accessible by yacht charters and boat expeditions.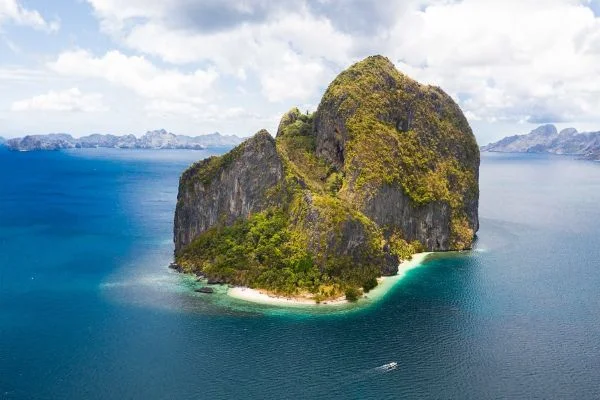 El Nido & Bacuit Archipelago Cruise
The best yacht charter itinerary from Coron would take at least three days and will make you sail to El Nido through Linapacan Islands. Renting a sailing catamaran and enjoying remote islands and native villages to the south are two of the Philippines' most beautiful and peaceful cruises.
MOST SEARCHED
Amanpulo Yacht Rental
Shangrila Boracay Yacht Rental
Two Seasons Palawan Yacht Rental
VISAYAS YACHT RENTAL
Dumaguete Yacht Rental
Siquijor Yacht Rental
PALAWAN YACHT RENTAL
Puerto Princesa Yacht Rental
San Vicente Yacht Rental
Balabac Yacht Rental