Best Yacht Repair and Services Philippines
The Ultimate Guide to Yacht Repair and Maintenance in the Philippines
237 total views, 1 views today
Yachts are a luxurious way to explore the beautiful waters of the Philippines. Whether you are a local or a tourist, owning a yacht can provide you with a unique experience that is hard to match. However, owning a yacht comes with a lot of responsibility, especially when it comes to maintenance and repairs. Regular maintenance and timely repairs are essential to keep your yacht in top condition and to ensure a safe and comfortable voyage.
FEATURED YACHT REPAIR PROFESSIONALS
Asia Pacific Marine (APM) Ressources
ALL YACHT SERVICES & REPAIR PHILIPPINES
If you are looking for the best yacht maintenance and repair services in the Philippines, you have come to the right place. In this article, we will guide you through the top companies that can provide you with reliable, efficient, and cost-effective yacht maintenance and repair services in the Philippines.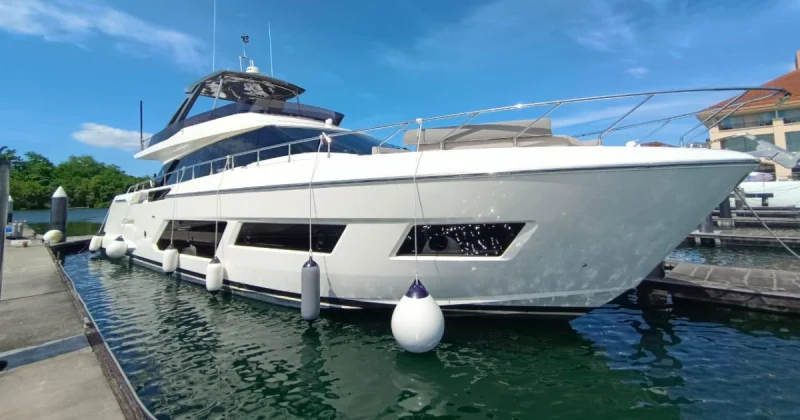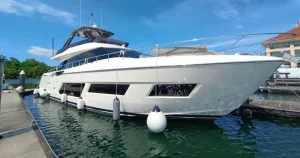 669 total views, 2 views today
The 2020 Ferretti 670 yacht is a luxurious vessel that was designed and built to celebrate the 50th anniversary of the Ferretti Group in style. This yacht is the result of a partnership between the Ferretti Group Product Strategy Committee and the Engineering department, and it features both external design by Ferretti Group and architect Filippo Salvetti, as well as interiors created by the Group's own architects and designers.
Read More »
YACHT MAINTENANCE GUIDE PHILIPPINES
The Importance of Yacht Maintenance and Repair
Maintaining a yacht is not just about keeping it clean and shiny. Regular maintenance is essential to ensure that the vessel is in good working condition, and all the systems are functioning correctly. Proper maintenance can prevent costly repairs down the line and can help prolong the life of the yacht. Some of the essential maintenance tasks that need to be performed regularly include:
Cleaning and polishing the yacht's exterior
Checking the engine and fuel systems
Checking the electrical and electronic systems
Checking the steering and navigation systems
Checking the plumbing and sewage systems
Checking the safety equipment
In addition to regular maintenance, timely repairs are also essential to ensure the safety and comfort of everyone on board. Some of the common repairs that may be required include:
Engine repairs
Hull repairs
Electrical repairs
Plumbing repairs
Steering repairs
Maintaining and repairing your yacht regularly is essential for ensuring its longevity and performance. Regular maintenance also helps to prevent major problems from occurring and saves you from costly repairs down the line. Here are some of the key benefits of regular yacht maintenance and repair:
Increases the lifespan of the vessel
Improves the safety of the yacht
Enhances the performance of the yacht
Maintains the value of the yacht
Saves money on future repairs
Factors to Consider when Choosing Yacht Maintenance and Repair Services
When it comes to choosing a yacht maintenance and repair service provider, there are several factors that you need to consider. Some of these factors include:
Experience and Expertise: Look for a company that has years of experience in the industry and has a team of skilled and certified technicians who can provide you with the best quality services.

Range of Services: Choose a company that offers a wide range of services, including regular maintenance, emergency repairs, and custom upgrades.

Reputation and Reviews: Check the company's reputation online and read reviews from their previous clients to ensure that you are choosing a reliable and trustworthy service provider.

Cost: Look for a company that offers competitive prices without compromising on the quality of the services provided.

Location: Choose a company that is conveniently located and can provide you with quick and efficient services whenever required.
The Philippines is a beautiful archipelago with over 7,000 islands, surrounded by the crystal-clear waters of the Pacific Ocean. It is a popular destination for yacht enthusiasts from around the world, who come to explore its stunning coastline and picturesque islands. However, owning a yacht comes with a significant responsibility of ensuring that it is well-maintained and repaired regularly. Finding the right yacht maintenance and repair company in the Philippines is crucial for keeping your vessel in top condition. In this article, we will highlight some of the best yacht maintenance and repair companies in the Philippines, so you can enjoy your yacht experience worry-free.
Importance of Regular Yacht Maintenance and Repair
Factors to Consider When Choosing a Yacht Maintenance and Repair Company
When selecting a yacht maintenance and repair company in the Philippines, there are several factors to consider. These include:
Reputation and experience of the company
Range of services offered
Quality of workmanship
Availability of skilled technicians and staff
Timeliness of services
Cost-effectiveness
Customer service