Experience Boracay – the beach capital of the Philippines. And the best way to witness this island's luxury and beauty is by renting our yachts for a grand charter, sunset cruise, or memorable day tours with your friends and family. Boracay is home to various breathtaking scenic spots and 5-star resorts and villas, perfect for your stay. Set sail to Boracay from anywhere in the Philippines onboard our private yachts, catamarans, or sailboats for charter.
Rent a yacht in Boracay and enjoy a luxury charter, boat sunset cruise, or luxury day tour with your friends or family. Boracay is one of the most luxurious destinations in the Philippines with numerous 5-star resorts and villas. Sail to Boracay from any location in the Philippines on board our private yacht, catamaran, or sailboat for charter.
Top 10 Yachts For Rent in Boracay
Boracay is one of the most luxurious destinations in the Philippines. Renting a boat for a sunset cruise or island hopping is one of the best experiences to be done in Boracay.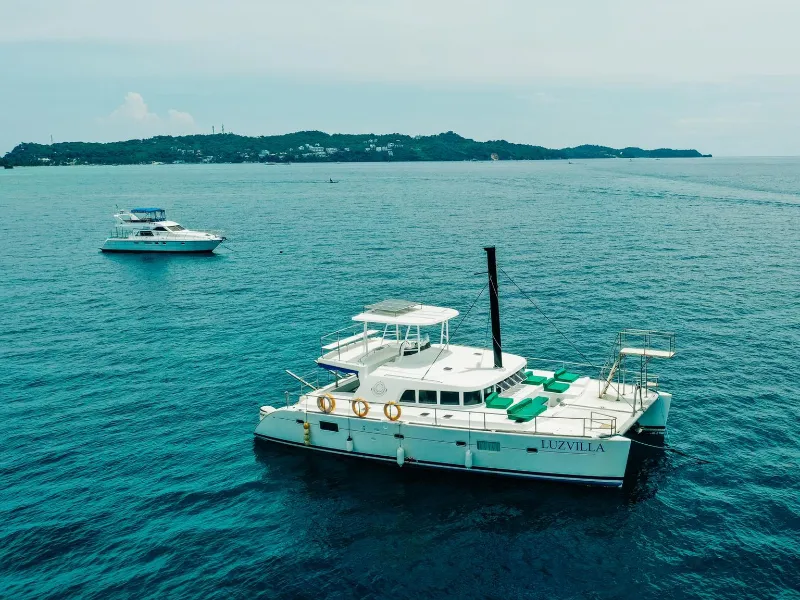 Luxury Level: ★★★✩✩
LXV Review: ★★★★★

Cruise over Luzvilla Yacht and enjoy a full cruising day alongside Boracay. 
Luxury Level: ★★★✩✩
Review: 
Rent this beautiful Motoryacht for the day with your friends and family.
YACHT RENTAL IDEAS BORACAY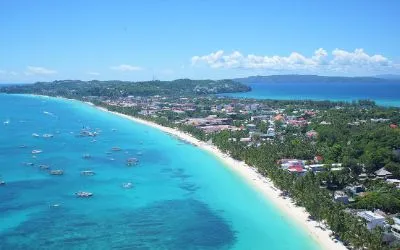 YACHT DAY TOUR BORACAY
Experience the best boat day tours and yacht experiences in Boracay. Cruise around various islands in this beautiful beach capital and witness different scenic spots, snorkeling, and diving areas.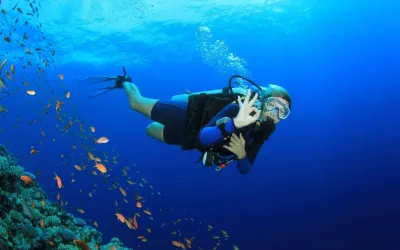 YACHT DIVING BORACAY
The Philippines is one of the best diving destinations in the world. Discover our diving liveaboard packages and diving cruises in Boracay.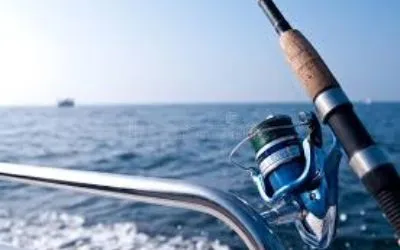 BOAT FISHING DAY BORACAY
Rent a motor yacht and enjoy a fishing day with your friends in Boracay. With the island's diverse marine wildlife underwater, you are guaranteed to have a fresh catch while onboard our yacht rentals.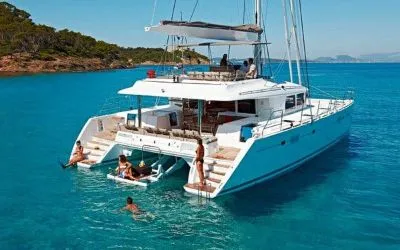 YACHT CHARTER BORACAY
Explore Boracay with the best-chartered yacht rentals we can offer for your most luxurious yachting vacation in the Philippines. Choose the perfect luxury yacht, catamaran, or sailboat and enjoy the perfect vacation cruise in the beach capital of the Philippines.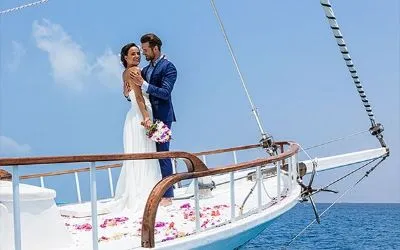 YACHT WEDDING BORACAY
Explore our best yacht wedding packages and ideas in Boracay. Cruise on a private charter rental for your wedding and experience the boat wedding of your dreams.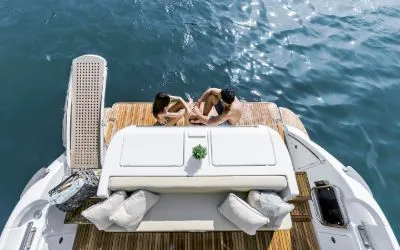 YACHT PROPOSAL BORACAY
Experience our private yacht proposals & romantic dinners on our boats in Boracay. These packages are also suitable for unique yacht wedding proposals in Boracay. 
TYPES OF WATERCRAFTS FOR RENT BORACAY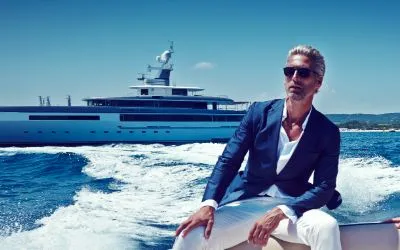 MOTORYACHT FOR RENT BORACAY
Discover our motor yachts for hire in Boracay. Cruise onboard luxury yachts and enjoy the number 1 yachting destination in the Philippines. At LXV, we offer the most luxurious charter packages and yachts for rent in Boracay.
CATAMARAN FOR RENT BORACAY
Rent one of our catamarans in Boracay and sail around this beautiful island to witness pristine white-sand beaches. Our chartered yacht rentals are also available for the sunset cruise.
SAILBOAT FOR RENT BORACAY
Cruise and charter on the best sailing boats in Boracay.  Rent the perfect sailing watercraft to discover the islands and the beautiful remote beaches.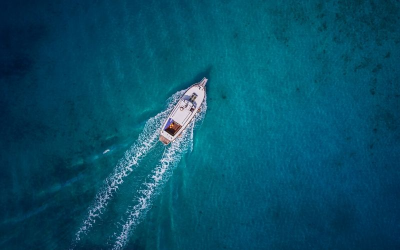 SPEEDBOAT FOR RENT BORACAY
Rent a speedboat in Boracay to pick you up from Caticlan or any island surrounding in no time.
JETSKIS FOR RENT BORACAY
Rent a jetski for the day from Boracay. Enjoy the speed and enjoy the water scooter around the island.
PARAW FOR RENT BORACAY
Enjoy the best yacht sunset and cruise onboard or Boracay Paraw catamarans. 
WHERE TO CRUISE AROUND BORACAY?
Punta Fuego is one of the most private and expensive village in the Philippines. Rent a boat and discover the surroundings.
YACHT RENTAL NEWS BORACAY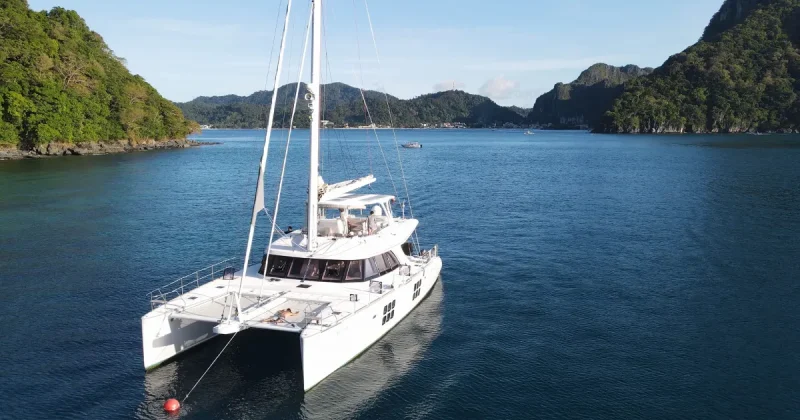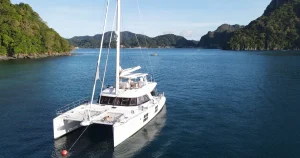 426 total views
The 2016-built Sunreef 60 loft has 3 cabins, indoor and outdoor living-dining and a top deck with a 360 degree outlook so you won't miss the incredible views as you cruise through the crystal-clear seas and lush landscapes of the Palawan islands. NorthernLights will take you and pick you up to different amazing islands in El Nido, Coron, Puerto Princesa, Balac, Amanpulo and Banwa Private Island.
Read More »
OTHER YACHTING DESTINATIONS