Luxury portable hot tubs and jacuzzis
MSpa Philippines brings you the highest quality inflatable jacuzzis and hot tubs that are equipped with the latest technology in wellness and massage hydrotherapy. Perfect for indoor or outdoor use, each MSpa jacuzzi is built with a 360-degree airjet system that fully fills the spa with bubbles. Our models come with control systems that allow users to customize the water temperature and massage functions.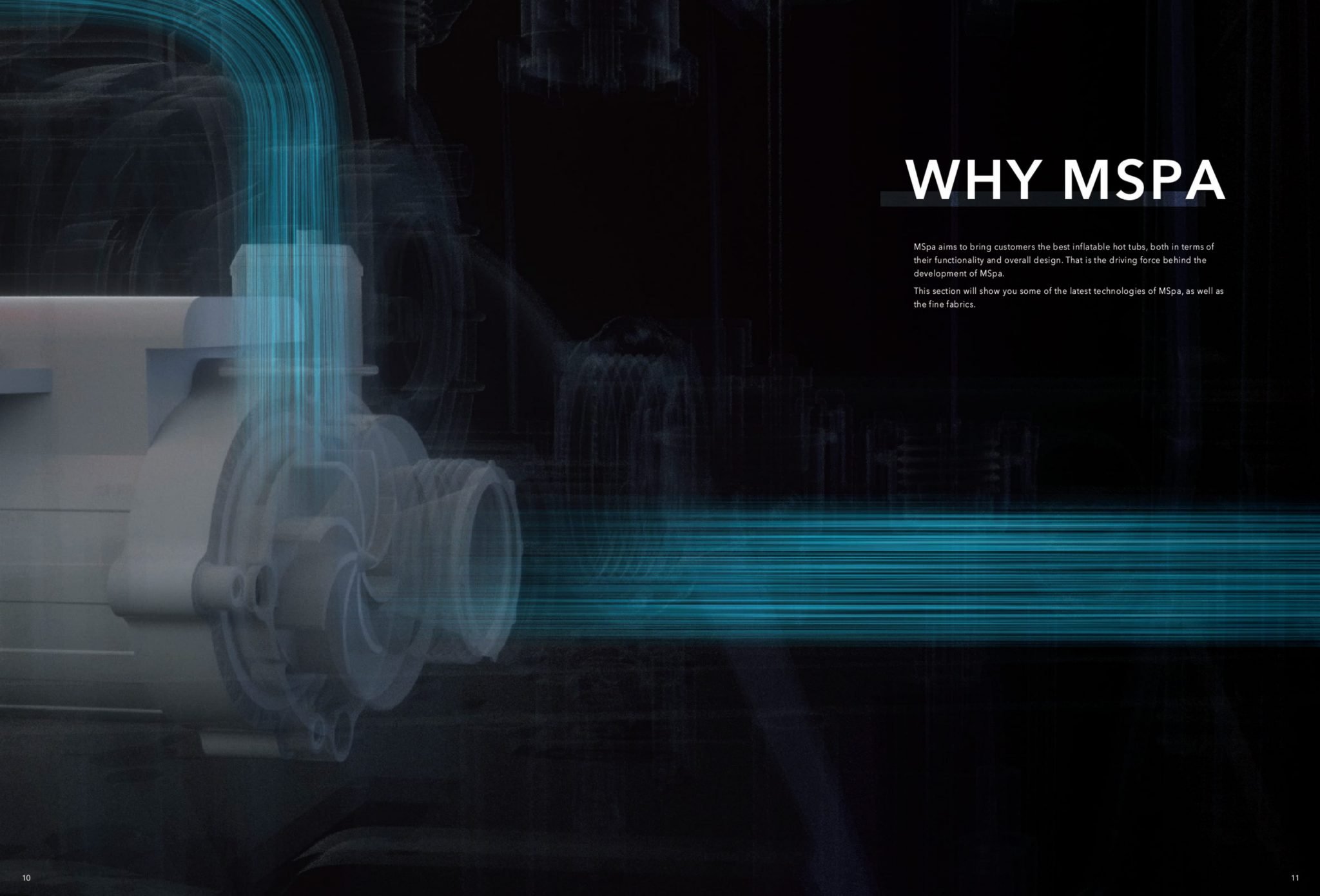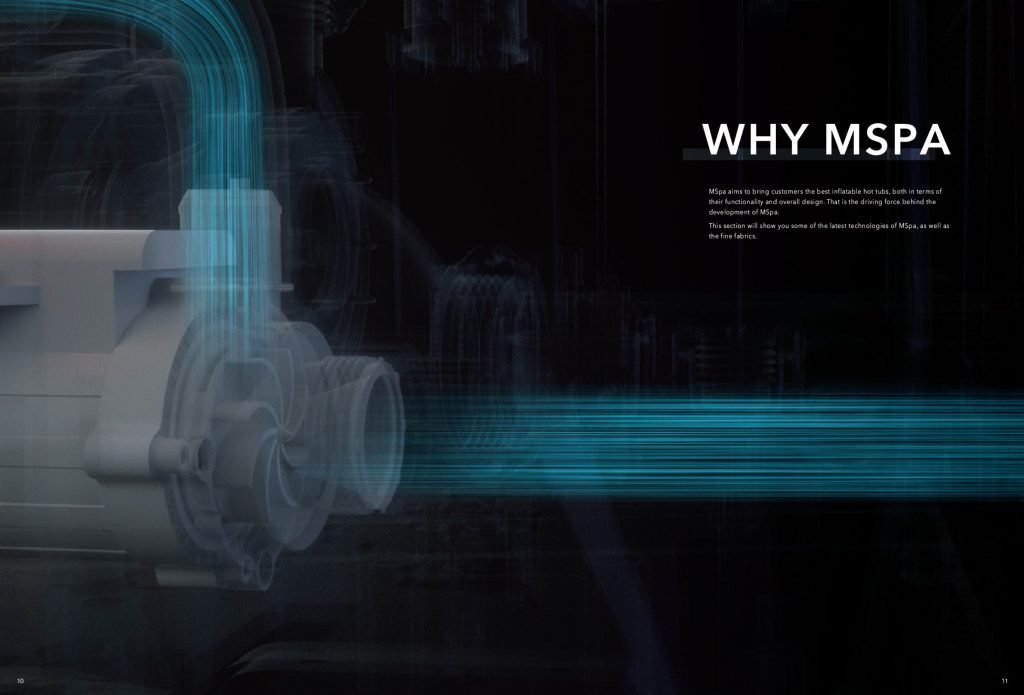 wHY mSPA?
MSpa is a top-ranked spa brand offering a unique resource for exploring the latest discoveries and trends in wellness and hydrotherapy. We offer customers the best inflatable hot tubs, both in terms of their functionality and overall design.
MSpa Models
The MSpa Direct Current (MDC) System consists of a newly DC pump, specialized impeller, and water flow piping. >Stronger water flow: The water circulation speed reaches up to 1800 liters per hour >Safer to use: The new TURBOFAN construction allows foreign object to quickly get through the impeller >Longer service life: The super tough X-Ring guarantees 10,000 hours of continuous operation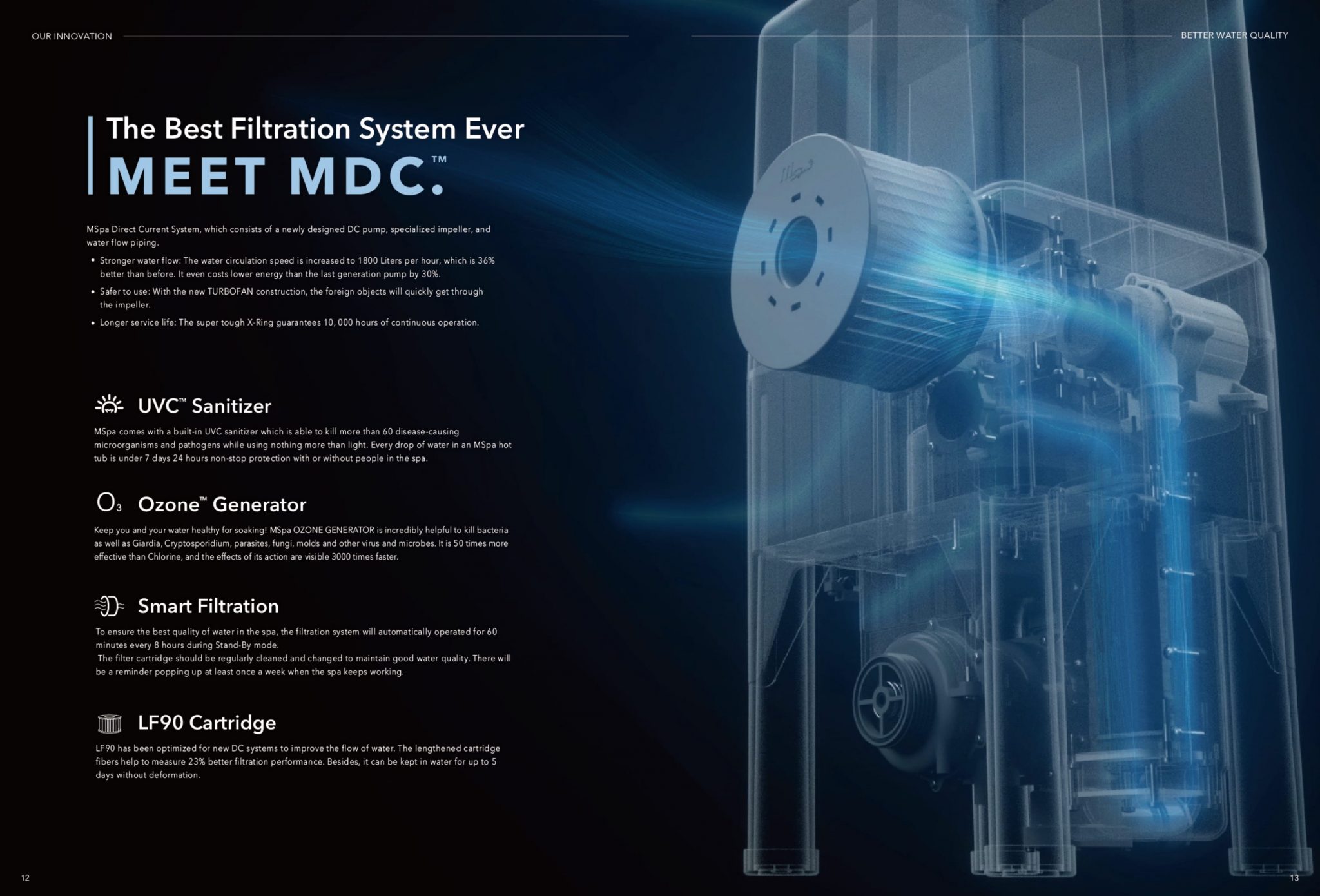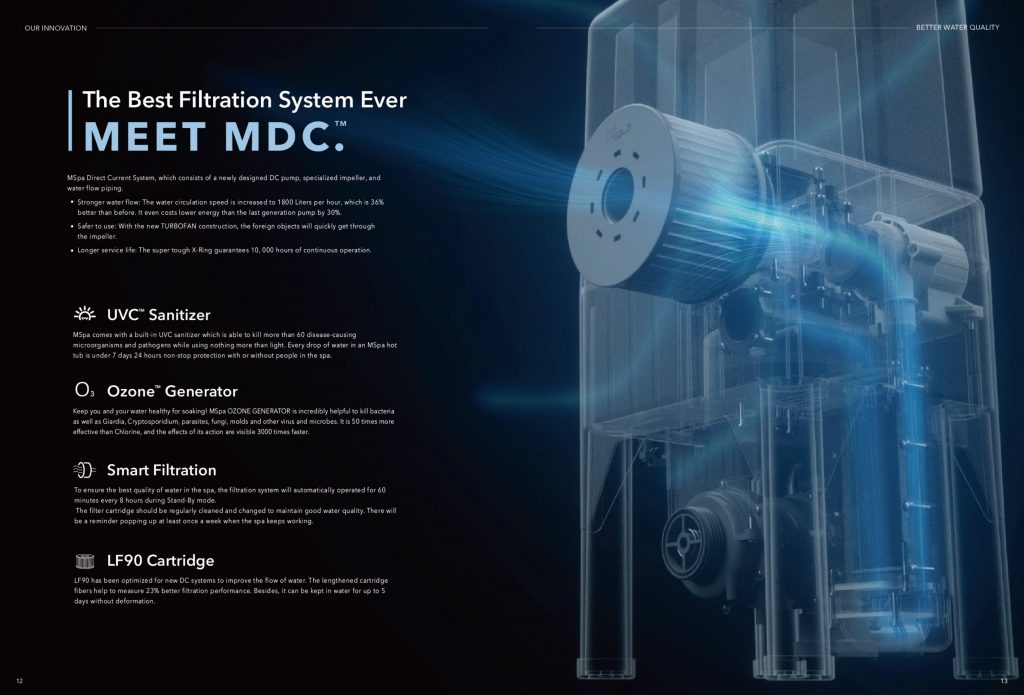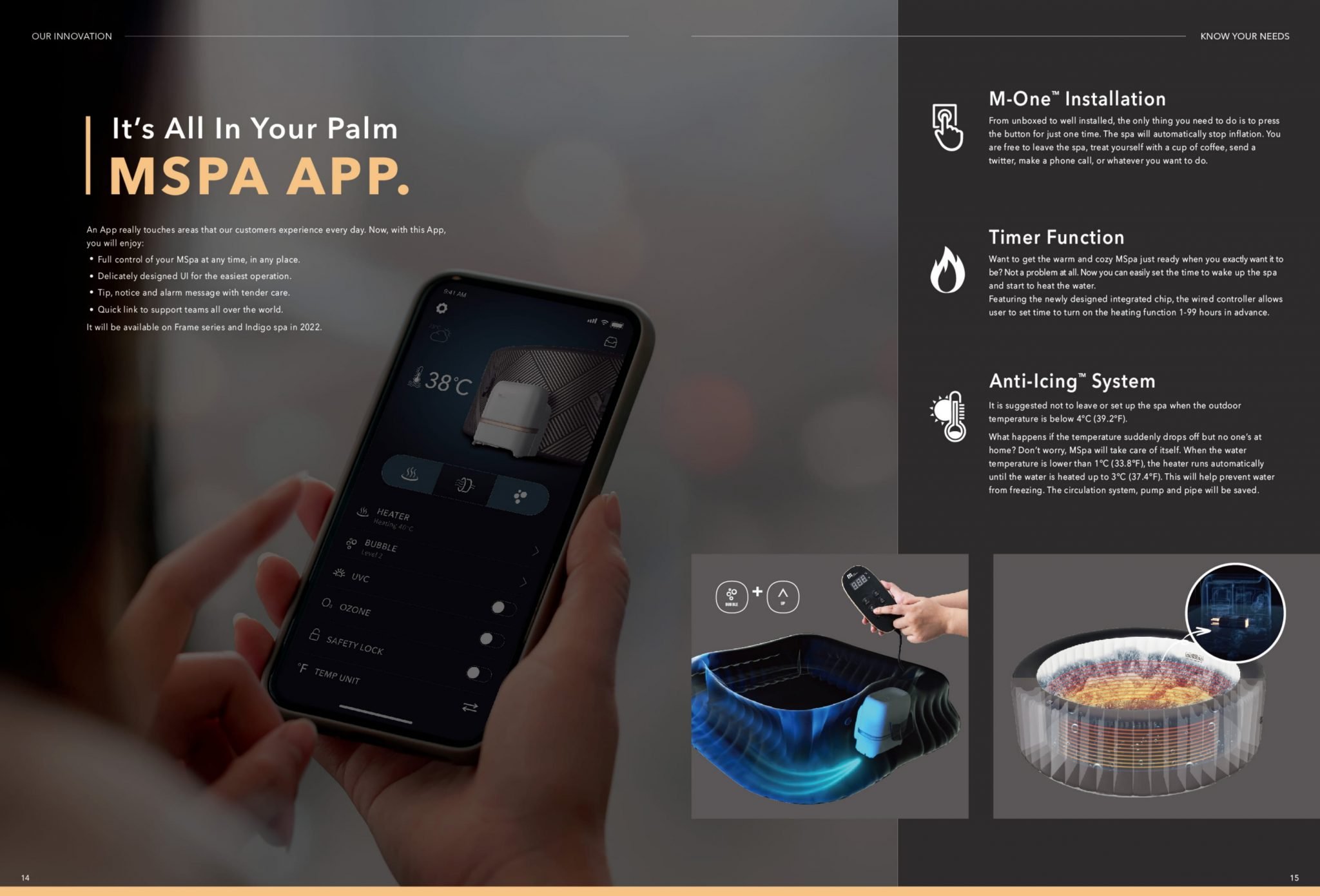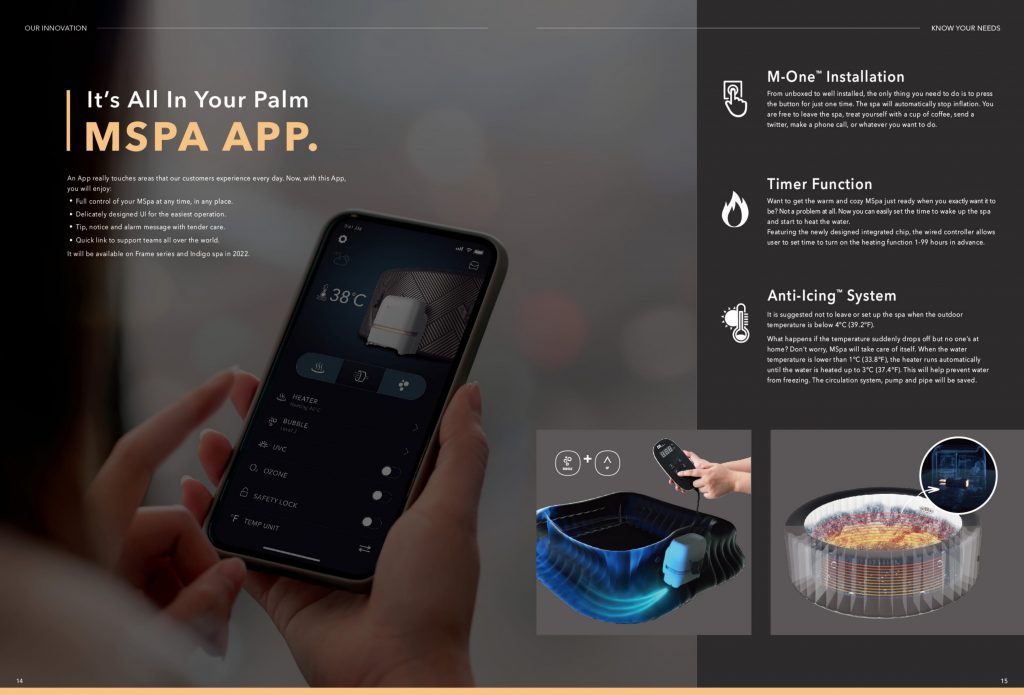 ENJOY THE MSPA APP
Newly launched in 2022 for the Mono series, the MSpa App allows full control of your MSpa app at any time, in any place. Users can easily control the heat temperature and bubble functions all within their reach.
ENJOY BUBBLING
Each MSpa model is equipped with a 360-degree airjet system that fully fills the spas with bubbles for a well-balanced massage hydrotherapy.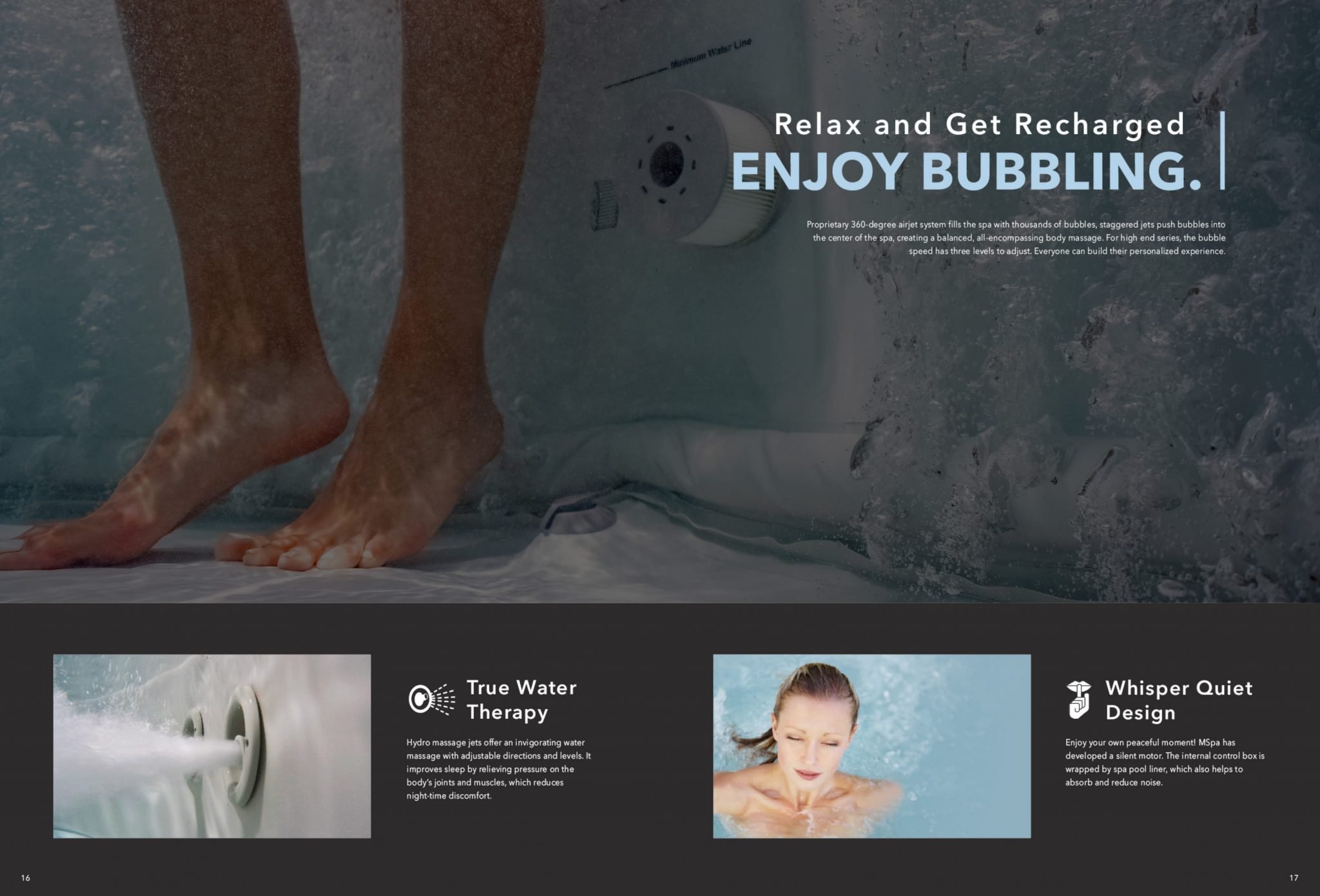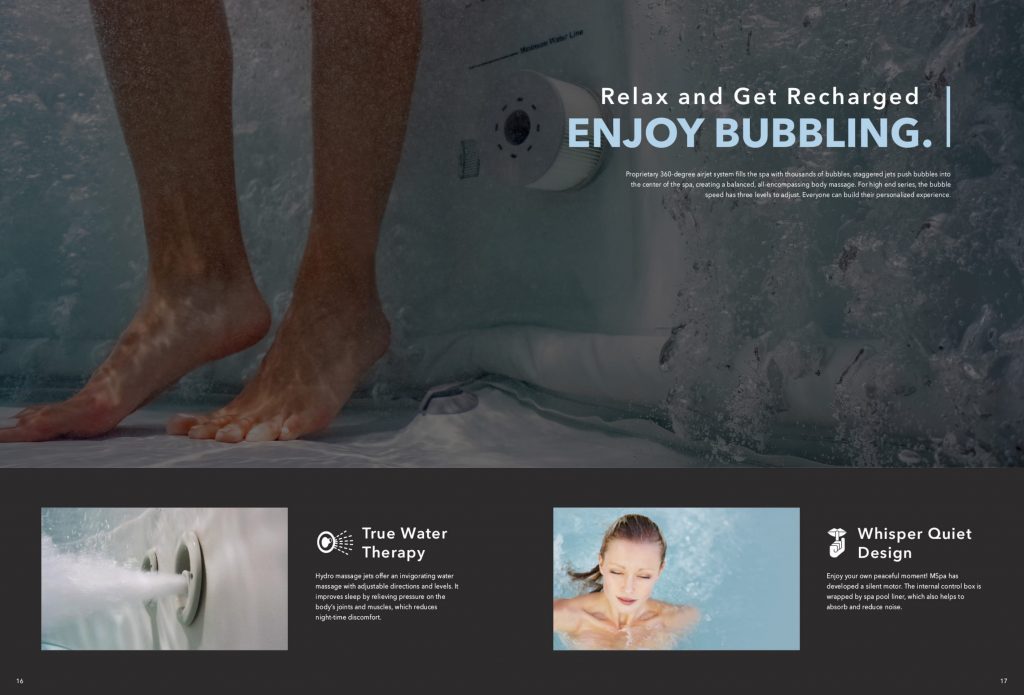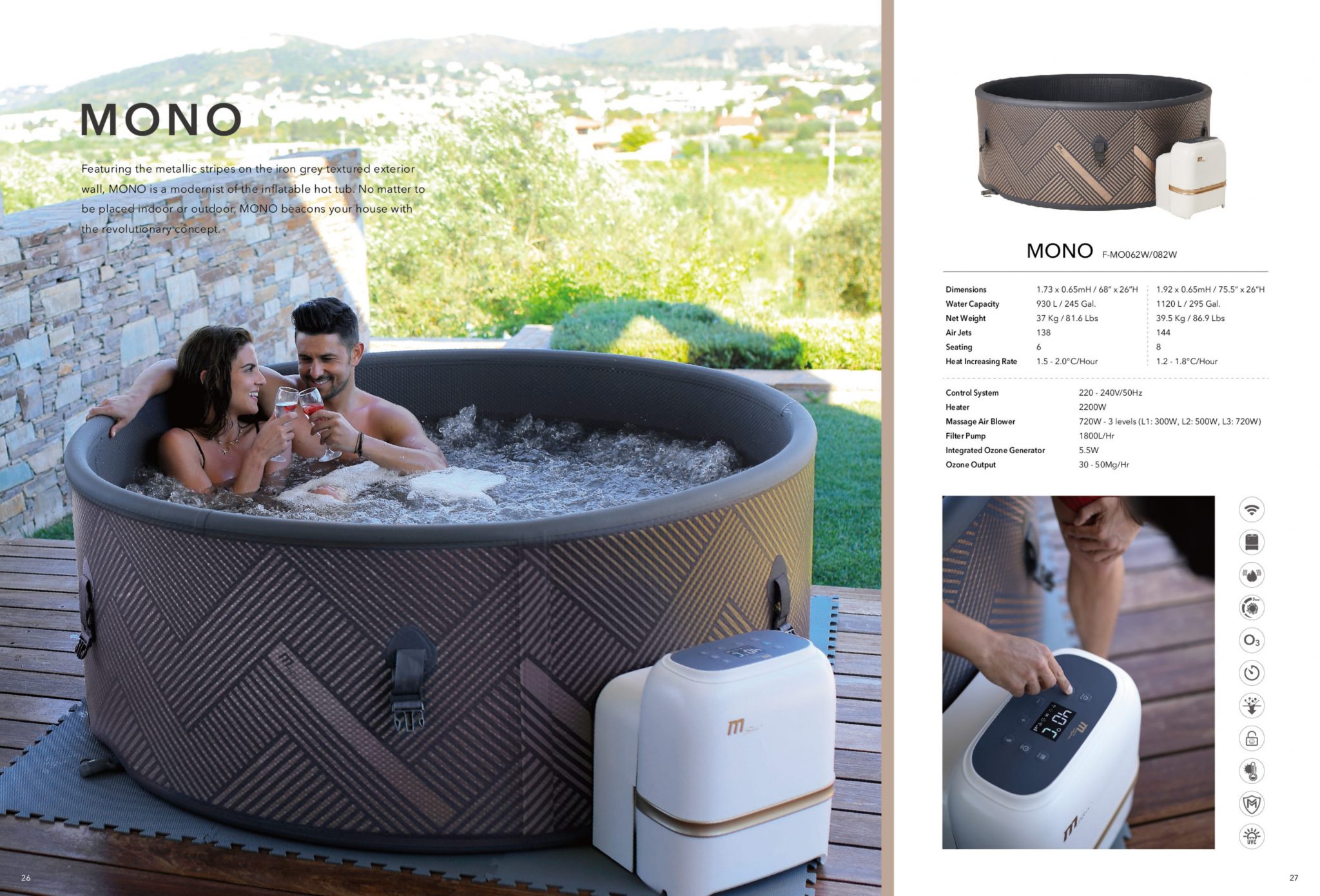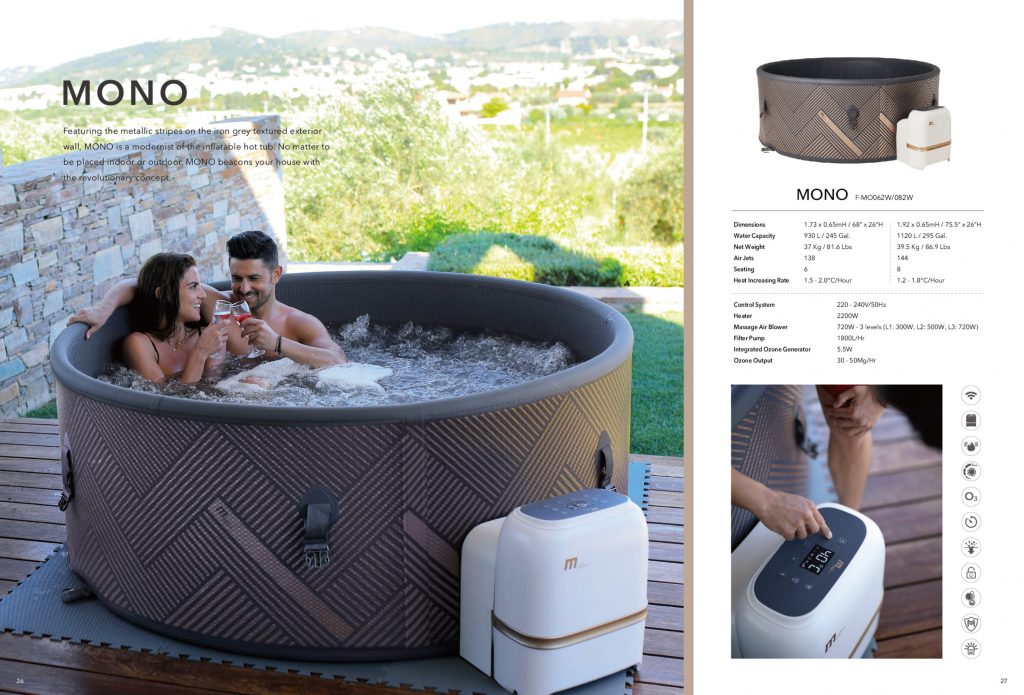 fRAME MONO
The Mono MSpa jacuzzi comes with a modernist design featuring metallic stripes on the iron grey textured exterior. It can seat up to 6 people and has 138 airjets that fill the jacuzzi with bubbles for a balanced, all-encompassing body massage. Users can now also enjoy using the MSpa App to operate the Mono spa. No matter to be placed indoor or outdoor, the Mono version beacons your house with the revolutionary concept.
MUSE CARLTON
The MSpa Carlton offers the best hydrotherapy service with its 3 sets of traditional internal jet pumps. Its auto inflation system also makes it the smartest inflatable spa ever in our current collection. The Carlton is also built with its own Jet Control Knob and comes with a Remote Control that allow users to customize the water temperature and massage functions to their own liking.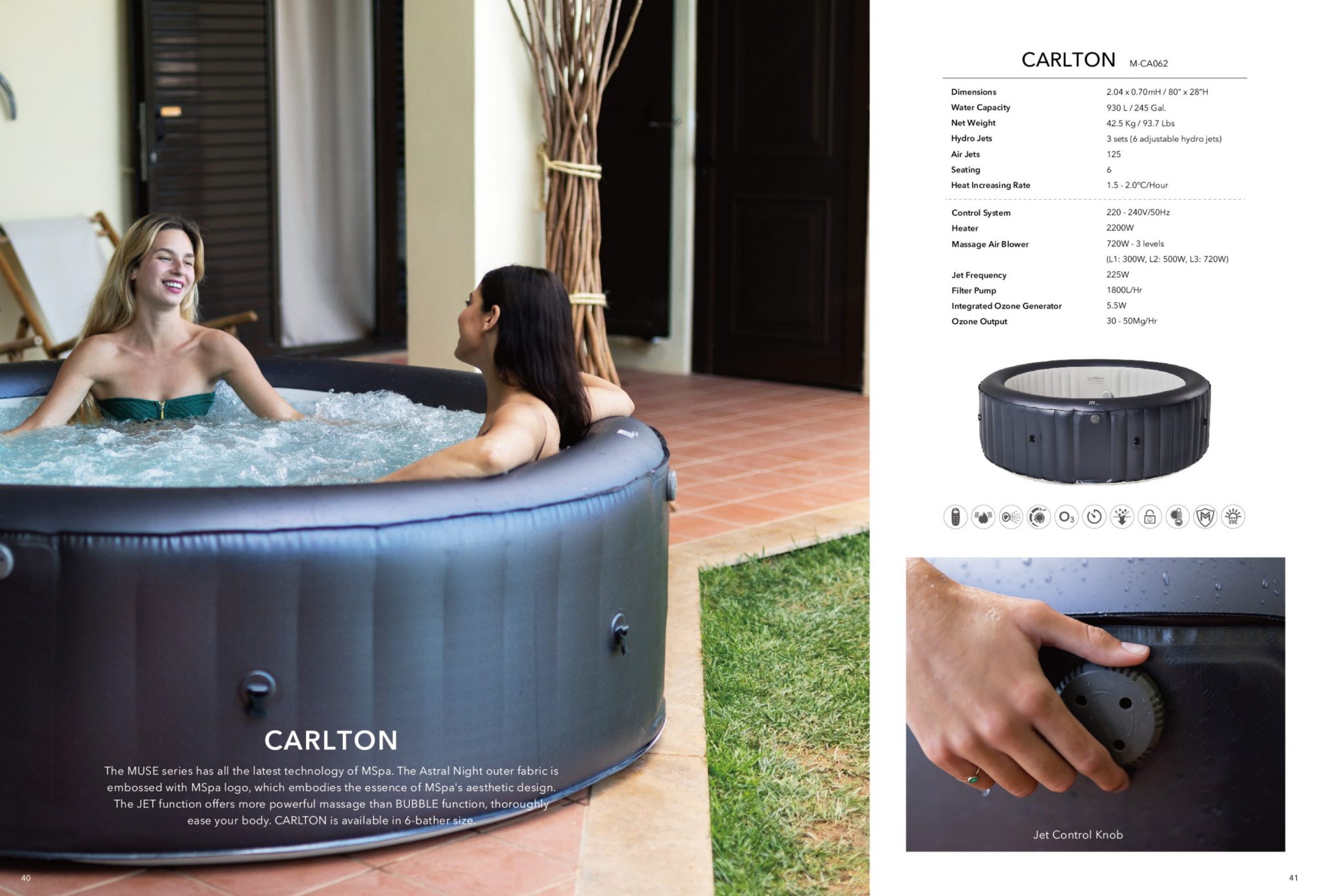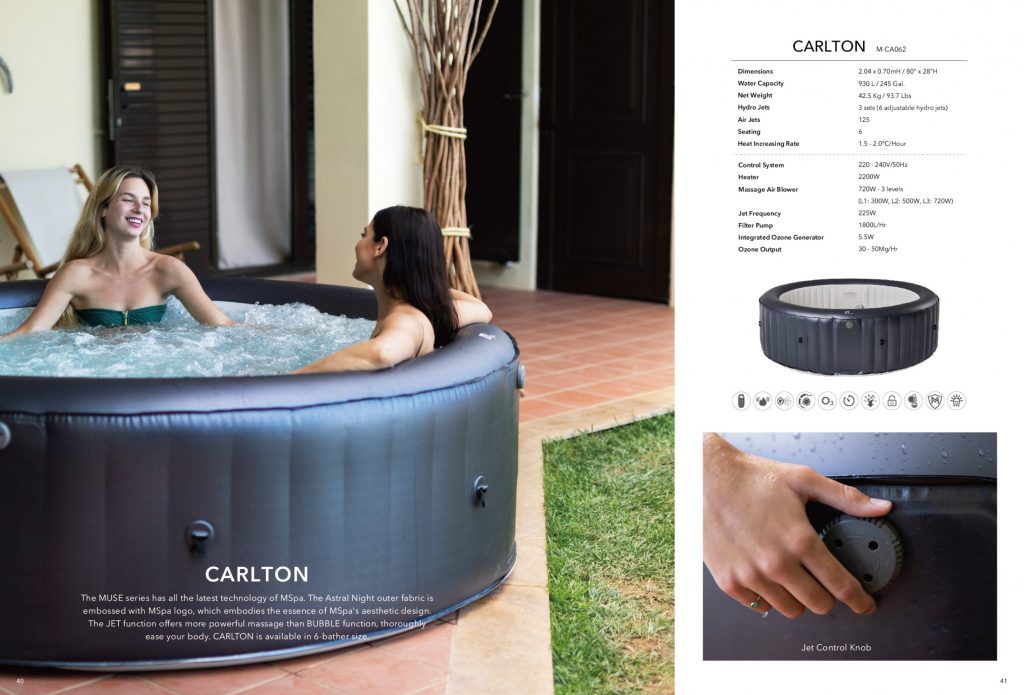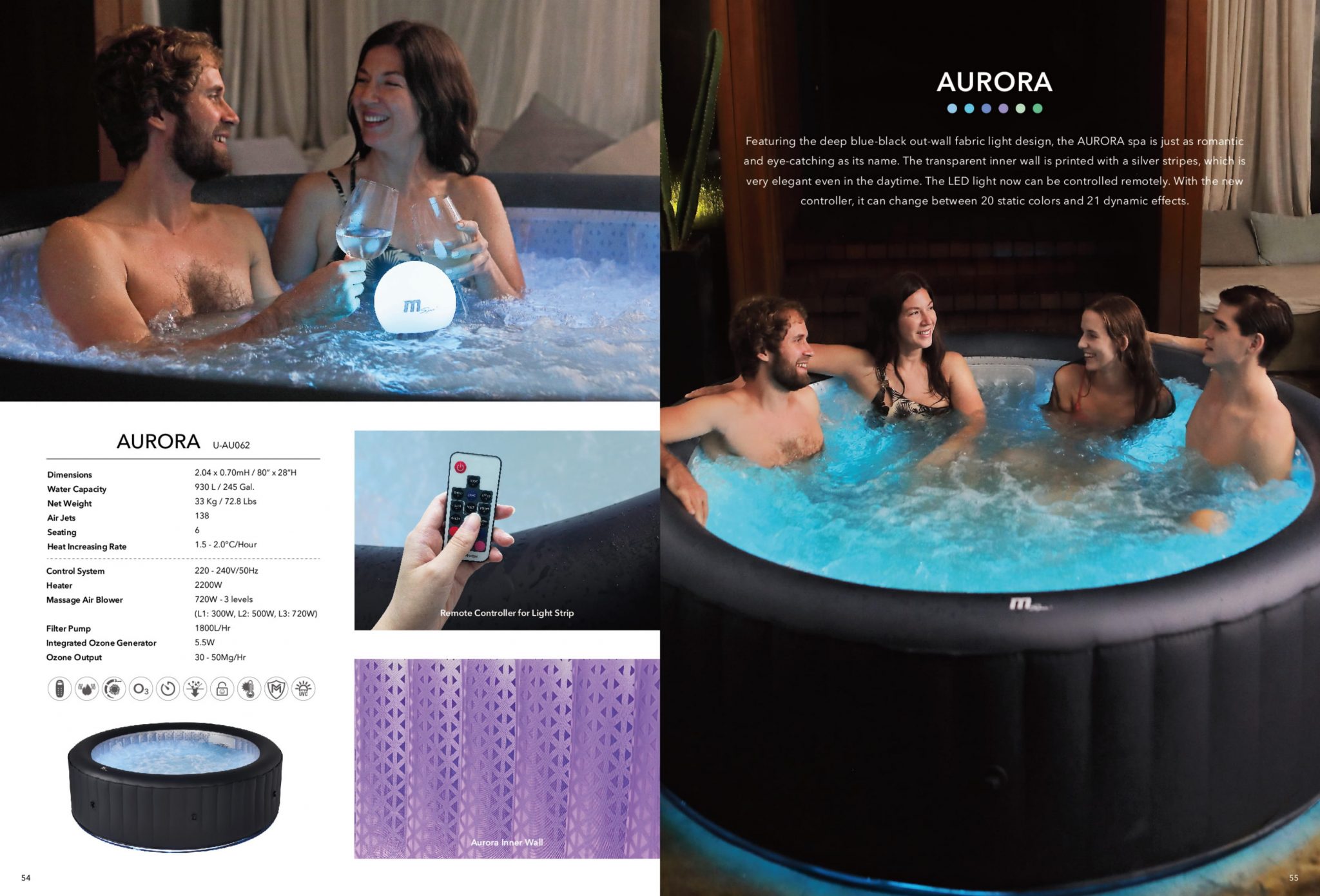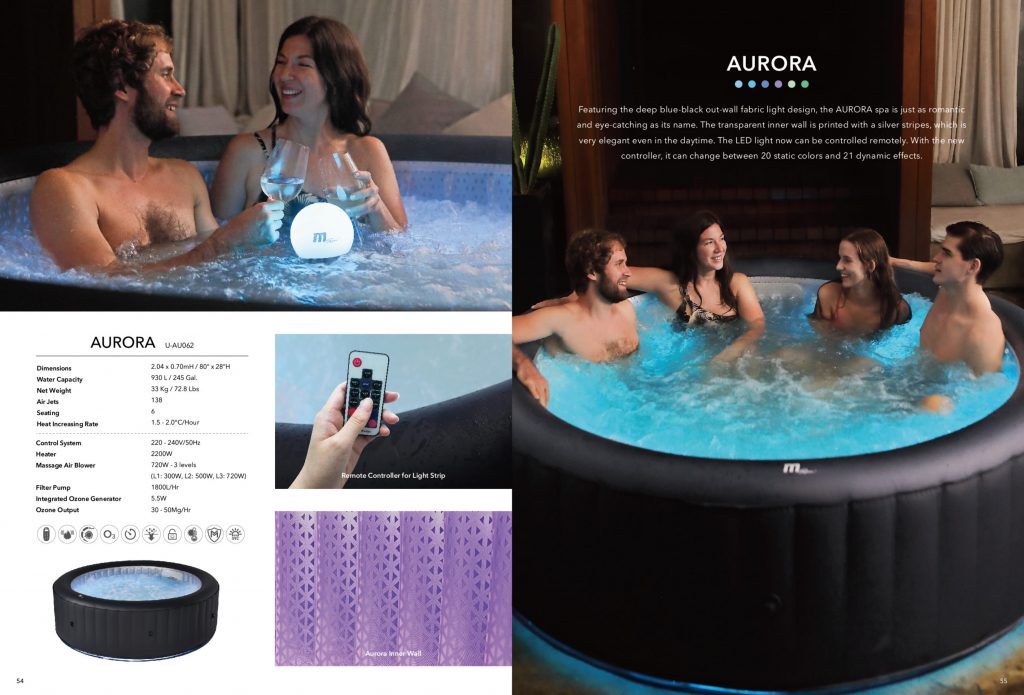 URBAN AURORA
The MSpa Aurora is an inflatable jacuzzi and hot tub that features a deep blue-black out-wall fabric light design, with a transparent inner wall printed with silver stripes. What makes it standout is the well-integrated LED lights that can change between 20 static colors and 21 dynamic effects -- all controlled remotely!
FAQ
Before Buying a Boat in the Philippines